This article will explain why it is better to use cloud based employee monitoring instead of a server based one.
If you are looking for the best employee monitoring software for your company we recommend KnowIT.
A cloud based employee monitoring product, for the easiest and most convenient way to monitor your employee's computers and smartphones.
This article looks at the problems you get when you install the Veriato 360 employee monitoring software on to a server to monitor your employee's computers.
What is Veriato 360?
Veriato 360, formerly known as Spector 360, is a well-known client-server corporate monitoring suite for preventing insider threats and minimizing data loss whilst monitoring user activity in the workplace.
Our Veriato 360 setup
Our server PC was running Windows Server 2012. We also had a standalone terminal that would be the client to be monitored.
This was running Windows 7.
Problems from the start
After we installed Veriato 360 and set up the database access we had to manually deploy the recorder on to the client machine.
To do this, we simply generated a manual setup file from inside the Veriato 360 Control Center dashboard.
This was copied via USB to the client machine.
From the client machine, we ran the recorder to install Veriato 360.
After the client machine restarted we checked to see if the recorder had been installed.
It wasn't.
The server was restarted and then more problems started.
The Control Center, which we had logged in to just fine before the restart, decided to error and say that the database could no longer be connected to.
We looked at the services listed inside the SQL Server 2014 instance and the SPECTOR360 SQL service and the SQL Server Browser Service had stopped after the restart.
This meant that Veriato 360 could not work.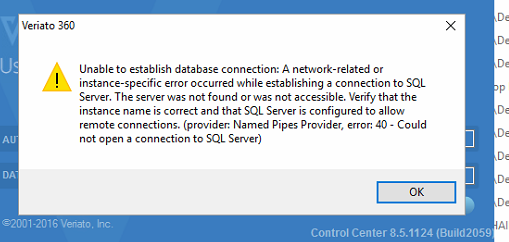 Once we had restarted these services manually we could log in to the Control Center dashboard again.
Once we did that we received another error saying that the license server could not be contacted.
We had already activated the product when we installed it.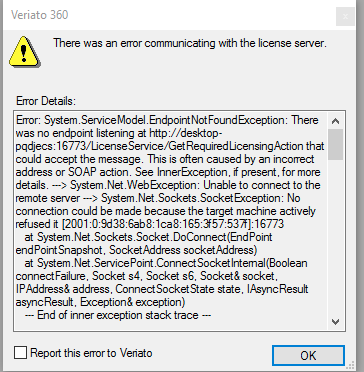 We then got another message that our requests could not be processed.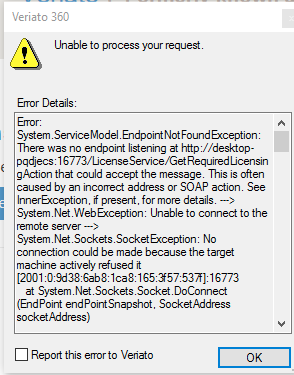 So, the only option to pursue was to uninstall the software completely.
But that had a problem too.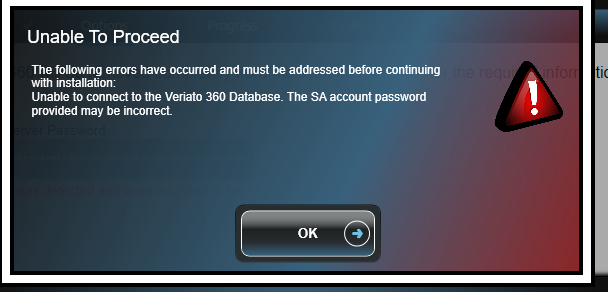 Veriato 360 and their support team were also unhelpful. Â Replies took too late to arrive to help us fix this issue.
So now we wanted to see if there was anything we could do, at all, to get it working in some way.
But how could we achieve this?
Windows 7 to the rescue?
On our Windows 2012 server, we installed Veriato 360 and activated it and then manually deployed a recorder to our new Windows 7 client machine.
We had none of the issues we encountered with the Windows 10 machine.
We could also restart the Windows 7 server machine and Veriato 360 was still running.

We did, however, encounter a slight error when manually deploying the recorder to monitor the client.
Veriator 360 installed, but still not working
For now, the recorder was visible inside Control Center, meaning that it had been installed, the recording status was set to DISABLED.
This meant that it still would not capture any data from the Windows 7 client PC.
We had to simply set the recorder to use one of our licenses and then restart the client PC.
Once we had done this we went back into Control Center and set the recorder to start recording and then, for good measure, restarted the client machine again.
All of this was done on the server using the Control Center dashboard and pushing these commands to the client machine.
Once the client had been rebooted we checked Control Center again on the server and this time the recorder was listed as both INSTALLED and RECORDING.
So, feeling confident, we restarted the Windows 7 server.
And that's when it all fell apart.
Again.
We got the same error that we encountered on Windows 10 about the license server being unable to be contacted.
But, we did not get the other error saying that our request could not be processed.
We restarted the Windows 7 server once more, just in case it was caused by our internet connection.
Upon restarting, Veriato 360 Control Center ran without any errors and the recorder was listed as being installed and recorded again.
We now had to see if data started to get captured.

Veriato 360 can monitor your employees, but only after hard work from you
Now that we had the recorder installed and recording on the client machine we needed to know if we had data being captured from the client device.
To find this out we had to open the Veriato 360 dashboard.
Once inside we navigated to the Quick View tab and immediately we saw that data was being captured successfully.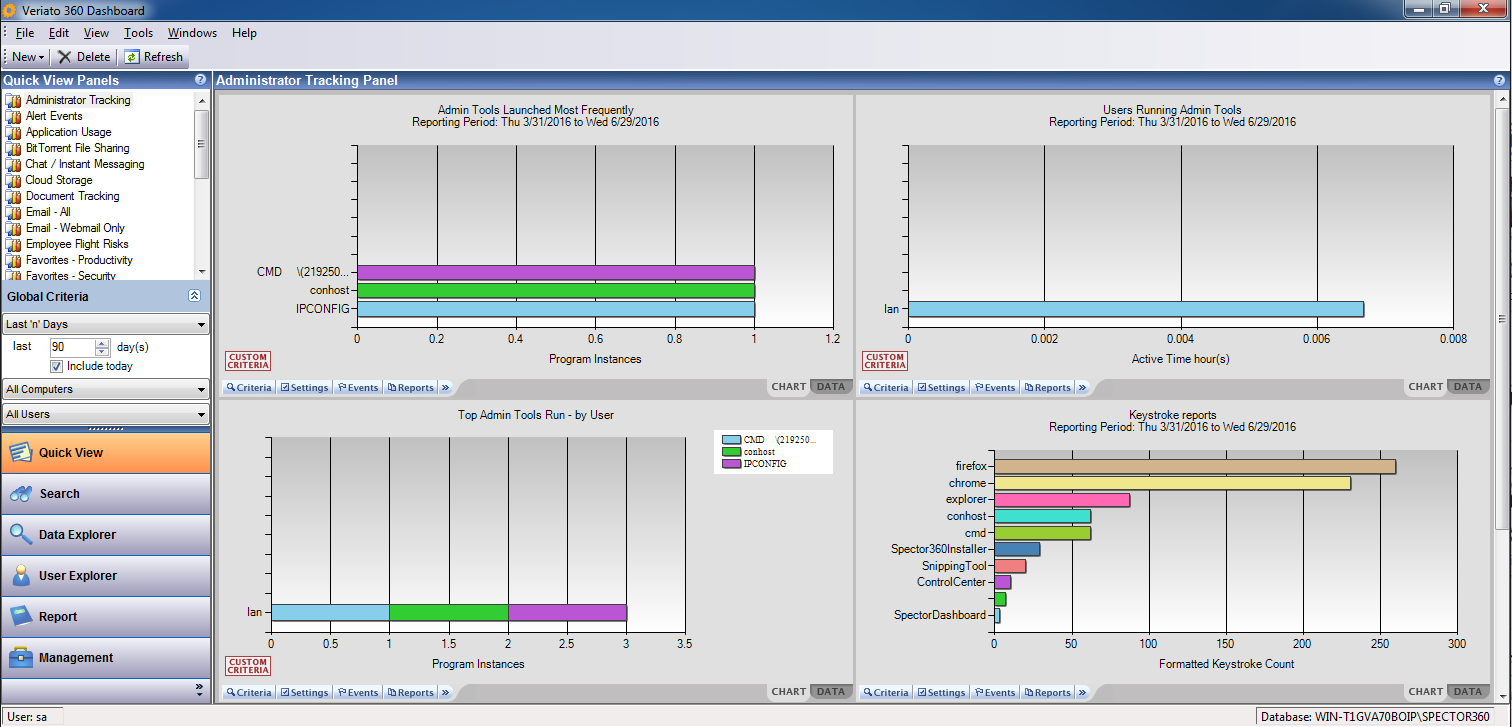 However, it took a lot of hard work and research and hassling the Veriato support team to get the software working.
In all honesty, many small businesses may not have the time or resources to tackle Veriato 360 due to the time constraints and hardware requirements.
Furthermore, because support is not immediately given many customers, like us, may feel left in the dark and struggling to get the software working which means that they ultimately give up.
New name, same old product & problems
Ever since Spectorsoft changed their name to Veriato it seems that they have not done much to optimize the program itself for newer versions of Windows.
Whilst we did manage to get it successfully working on Windows 7 many corporations will be long past that version of Windows.
If they are running Windows 10, they may encounter the same errors documented here.
These errors are, essentially, deal-breakers for any company considering Veriato 360 as a serious employee monitoring solution for their employees.
This is because it should just not be this difficult to install a piece of software.
When you combine the time taken to install the software and the lack of support at key moments many companies are going to feel shunned by Veriato.
That is all it takes, no reply from support when a company is in need.
This article is not saying that Veriato 360 doesn't work, it does, it could just do with being modernized and updated for the current generation of Windows.
The same goes for their support team who need to be faster at responding to customer demands for help.
So, was this a success?
Could we recommend Veriato 360 to businesses who are looking to effectively monitor their employee's PCs?
In a short answer, no.